Ministry of Culture calls for travel market transparency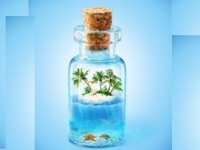 The Russian Ministry of Culture has announced a set of measures for regulating the travel market that it has put together during the recent expert committee meeting.
According to Deputy Minister of Culture Alla Manilova, the first thing on the agenda is to vest Russiatourism with the regulating power over travel companies. This will allow the agency to conduct checks and get tour operators' audit results. The agency will also get the right to exclude companies from the Unified Federal Registry in case of a violation.
"A company will gain the right to engage in tour operating activities upon entering the registry, and it will immediately lose it upon being excluded. Right now, the registry is mainly an informational resource, but it needs to become an instrument for regulating the market," said Alla Manilova.
Among other measures proposed for this tourism law is the notion of "tour operators–organizers of charter flights". These companies will come under greater scrutiny in terms of audit results disclosure, transparency and securing charter contracts with a bank guarantee or a deposit.
On top of that, tour operators will be bound to issue tourists a document confirming their right to travel outside Russia and to get a return ticket.
Alla Manilova said that the proposition to introduce online travel packages was received with unanimous approval.
"This will give us more leeway for regulating travel companies; we will know where tourists are and how many of them are there. Naturally, it will take some time for the market to adjust to this new framework," she said.
Some amendments will concern the issue of insurance. These are scheduled to be reviewed by the All-Russian Insurance Association and the Bank of Russia before Friday. Among the proposed amendments is the possibility of insuring tour operators' liability in several insurance companies and the idea of insuring each travel package.
Other plans include stricter measures for holding heads of travel companies accountable in case they breach their obligations, in particular enforcing a ban on travel business activities and suspending the company's operations for a term of up to 90 days.
"We consider these measures to be quite adequate and do not expect them to put pressure on the market; they are aimed at making it more suited to the modern standards and more transparent," believes Alla Manilova.
She added that the next step is going to be putting together a registry for travel agencies.
CEO of Tez Tour Vladimir Kaganer said that rejuvenation of the travel market was currently underway.
"For the past 10 days we have been working on extinguishing the "fire" that the travel market has caught. The part of the industry that has suffered the most is its image. Large tour operators make a point of their social liability, so there is no reason to be afraid. We have started a discussion with the authorities, and we hope that we will finally be heard," he said.
CEO of Pegas Touristik Anna Podgornaya said it was unfortunate that these amendments only came in the wake of industry conditions reaching a critical point, and the law still required a major overhaul, but that it was a long and laborious process.
"The meeting of the expert committee was indeed fruitful, and we are glad that our voice has been heard. We are personally invested in developing the industry and bringing it to a high level that it deserves. Our immediate priority right now is to make the market safe again and win back the consumer's trust," she said.
The experts also lauded the effectiveness of the Tourpomosh ("Tourism Help") initiative, and Minister of Culture Vladimir Medinsky still called for increased funding of the association, although this time less categorically.
Комментарии для сайта Cackle